Posted by Alexandra Porto on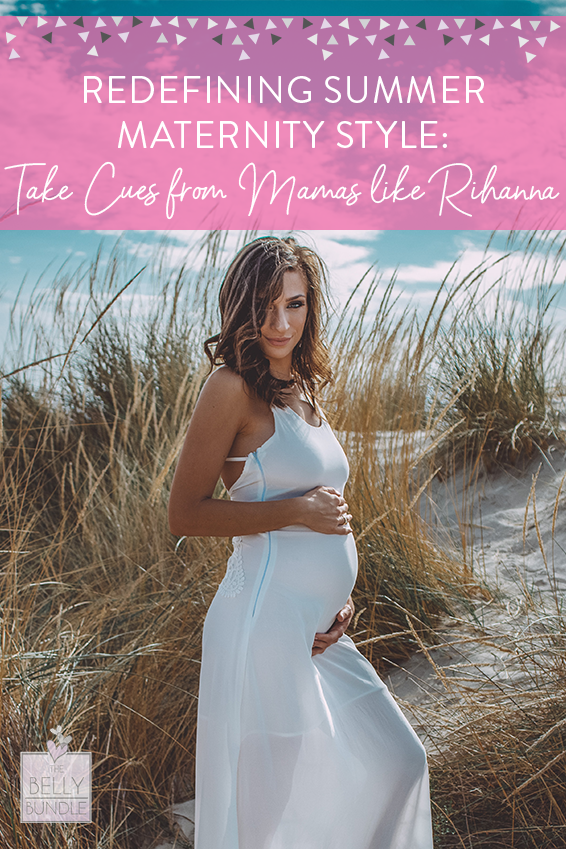 With beaches and community pools recently opening, now is a great time to prep your summer maternity wear and turn it up a notch. We're not talking about your typical dowdy maternity dresses or swimwear so covered up it looks like something out of a different era. Maternity fashion is evolving, and we are so here for it!
To help, we've put together some of our favorite summer-style ideas inspired by trailblazing Mamas like Rihanna. From new takes on maternity swimwear to ideas for upgrading your pregnancy streetwear, we've got you covered...